Novels
Stop by Baycrest Books to get your copy of Trish's newest work Inferno.
Click on the cover below to be taken to the site.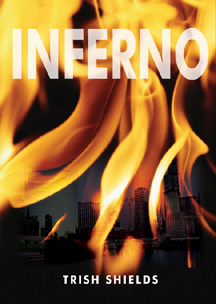 SYNOPSIS: Chicago in the summertime can be a tinderbox. Dray Khalkousa, a female firefighter from a local fire hall finds more than she bargained for when she meets a mysterious homeless young woman, Abby Dean. There is an instant bond between the two women and they embark on a friendship that deepens with each passing day. As the layers that hide the tormented heart and soul of the firefighter are slowly peeled away, Abby realizes that she's not the only one that needs saving. Both women struggle with a painful past to forge ahead and create a new future.
ISBN: 0-9728450-1-1
LIST PRICE: $17.95
CLICK HERE to read an except from the book.
Template Designed by: edoha.com